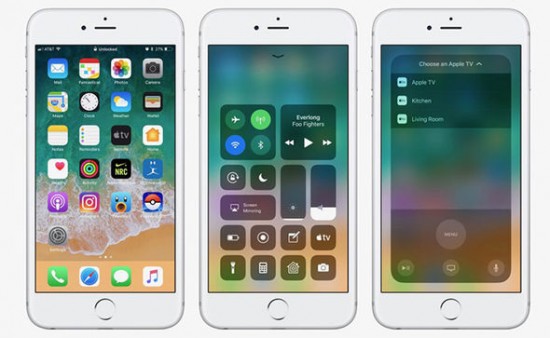 At apple's September event, the company revealed it's greatest in the form of iPhone X, 8 and 8 plus. They announced other things on the event like IOS 11, and Watch OS 4 but they did t get any attention.
The software upgrades are available for apple devices all over the world.
The IOS 11 will be available on iPhone x and iPhone 8/8 plus models. Other devices will be receiving the new updates including iPhone 5s and later, iPad air/Mini 2 and later, and also the 6th generation iPod touch.
The new updates brings with it improvement in software and features. App store has been enhanced. The iPad gets multi-tasking through the slide over.
The control center has been updated and can be customized now. Don not disturb automatically gets triggered in your card, while the keyboard gets one-handed view at last.
The ARkit allow the augmented reality content to appear on your screen. Siri seems more natural with better response, and the app apple pay can be used to transfer money over the mobile.
HOW TO INSTALL:
The updates can be downloaded from your iPhone settings > general > software install. You will see the download option there.
WATCHOS AND TVOS UPDATES:
The new WATCHOS comes to all existing apple watches. The update is more focused than before with integration with gym machine, detailed heart rate history and new work type. Besides that there are cosmetic changes and watch faces, as always.
Lastly, the tvOS 11 new update is being released. The headline here is the 4K HDR content. Compatible content has already been updated to 4k, which could help to increase the number of adoption of 4k in the industry.