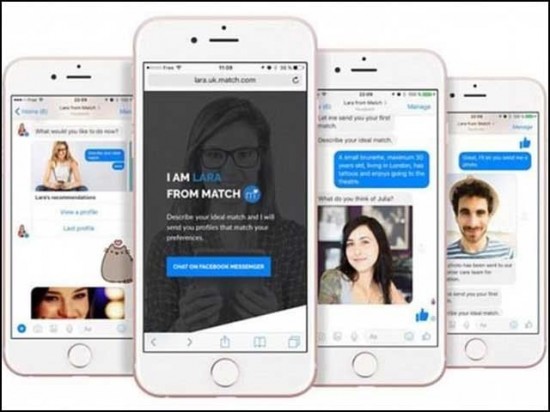 London, The popular dating website, 'Match dot come' has introduced the automatic chatting software or 'Chatbot' to chat with them and help them to make friendship with the people of same nature. They gave it the name of 'Lara'.
When you got registered on this website, the chatbot makes contact with the user through text messages in the facebook messengers. First of all, Lara welcomes you and it asks questions about the different aspects of the personality and your likes and dislikes. After many questions and answers, it suggests the names of such people one after other, which can be your good friends.

This service was started in France last year and now it has been started in the UK. Match.com says that any user has to give the answers of about 50 questions from over 30 different references before registering with the website. This website gets the details of its users in this way. Lara analyzed the details to help in making the friends and it suggests the names of the people, who have same nature to the users.
The proper approval was accorded to the messenger from the facebook for use of the chatbots last year. After that various departments started getting benefit from the messenger, who perform different services. The experts of the artificial intelligence in the computer science department say that Lara and other such chatbots will not only work to bring the same nature people close each other but also the new ways will be opened under the different aspects of the human psychology.