Nokia recently hinted at introducing a hard core smartphone on July 27, now the first glimpse of this device has come out.
The phone is expected to be named the XR20 and a picture of it was posted prematurely in the Nokia Community Forum.
The picture shows a dark blue phone with splashes of water on it, which indicates an IP68 rating, meaning it will be protected from water and dust.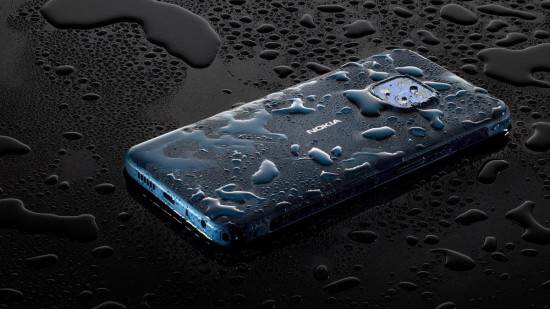 The back camera setup cutout is square, although in most Nokia phones this setup is being given a circular.
The reason for this new setup is probably to protect the cameras in case the phone falls accidentally and yes the phone has 2 cameras visible on the back.
At the bottom of the Nokia XR 20 is a speaker cutout, type C port and headphone jack.
According to the leaks that have come out so far regarding this phone, the XR20 will have a 6.67-inch Full HD Plus display with an 8-megapixel selfie camera.
The battery of the phone will be 4630 mAh while the back camera setup will consist of 48 megapixel and 13 megapixel cameras.
Nokia's phone will have a Snapdragon 480 FiveG processor with 4 to 6 GB of RAM and 128 GB of storage that can be expanded up to 512GB with an SD card.
It will be Nokia's first hard-core phone to be introduced on July 27, the price of which is yet to be determined.