The US based chip maker Qualcomm has launched another chipset Snapdragon 870 SoC. the SD 870 has a highest clock speed with 7nm node ever. The previously launched chipsets Snapdragon 865 and 865+ had 2.94 GHz and 3.1 GHz clock speed respectively and bith were beaten by Huawei's Kirin 9000 SoC with the highest speed of 3.13 GHz.
The Qualcomm, once again has moved a step ahead than Huawei by unveiling the Snapdragon 870 SoC with a clock speed of 3.2 GHz. comparatively, the latest Snapdragon 888 has newer Cortex-X1 and A78 cores instead, but the Snapdragon 870 runs at higher clock speeds still.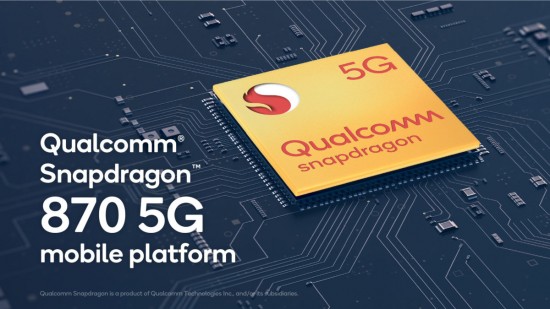 Motorola, OnePlus, Oppo, Xiaomi, and iQOO will be the first few companies to feature the Snapdragon 870 5G in their phones. Motorola has already announced the Edge S flagship that will be announced next week with the new chip.
The complete details are still under cover, we have to wait till benchmark reveals something more about the Snapdragon 870 chipset.